ICE STORM OF 2007
Here are some photos of some places on our place as well as the surrounding area.
Click on the photo for a larger view.
Broken trees on our neighbor's place.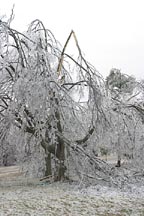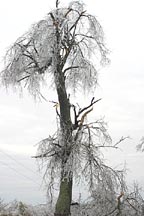 Ice fields that line the drive back to our house.
This is our neighbor's front yard.
Trees across the road. This one fell right after we drove past.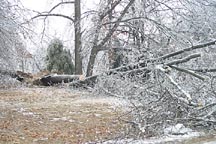 Everyone around us is without power. In the three county area, more than 200,000 were without power.
Thousands are still out - going on 5 days. The electric company is telling people in the rural
areas they have no idea when they are going to be able to restore power.